KEEPING UP WITH ADRENAL HEALTH
The stress of modern everyday life is enough to wear even the healthiest of people down over time. Daily stressors such as a busy lifestyle, as well as more intense stress, such as a fight with a loved one, trouble at work, or a physical injury can take a toll on the adrenal glands. Frequent and intense stress can overstimulate the adrenal glands, and in time, cause them to become ineffective at regulating the body's hormone levels. This is known as "adrenal dysfunction" and "adrenal fatigue." Like with many kinds of fatigue, there may be a variety of symptoms, including constant weariness, inability to cope with stress, recurrent infections, irritability, cravings for sweet foods, and more. Adrenal fatigue is complex and symptoms should be discussed with your Naturopathic Doctor. The treatment for adrenal fatigue requires a comprehensive, full-body diagnostic approach.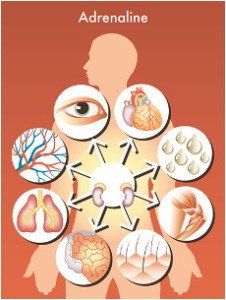 Here are 5 ways that YOU can help support your adrenal glands.
1. Load-up on nutrients, especially Vitamin C. A healthy, balanced diet of whole foods is an important part of maintaining adrenal health, and will have the greatest impact on adrenal health long-term. Stick to a diet that is rich in whole fruits, vegetables, whole grains and legumes. The adrenal glands rely on B and C vitamins, zinc, magnesium, and quality proteins for optimal health and function.
2. Work it out! Like a healthy diet, daily aerobic exercise is essential to maintaining adrenal health and reversing adrenal fatigue. Adding a strength training regimen, on a bi-daily basis, will help your body to more appropriately respond to stressors throughout the day. Exercise also helps build up your body's defense to stressors, making them easier to deal with internally. Depending on your level of adrenal health, it is really important to plan this with your Naturopathic Doctor. You may need to slowly ease into an exercise program!
3. Keep stress at bay. Stress management is vital when it comes to restoring adrenal health. Try integrating some simple stress reduction techniques into your daily activities, such as deep breathing or meditation. Find a technique that calms you and easily works into your daily schedule. Even closing your eyes while focusing on deep breathing through your nose for ten minutes a day will have a significant effect on stress levels.
4. Relax. You deserve it and your body craves it. Take 15 to 30 minutes each day to relax. Try deeper bouts of meditation, or if you sit for extended periods of time during the day, fill this time with soothing music and simple stretches that will loosen your body and realign your back.
5. Make beauty sleep a priority. Sleep is vital for health. Your adrenal glands are constantly working throughout the day, and need time to recharge in order to avoid exhaustion. You can help regulate your body's internal clock by sticking to a regular bedtime. Choose a bedtime that allows your body enough time to fully recharge, leaving you refreshed – not groggy – when you wake.
References
Adrenal Fatigue Explained. The American Association of Naturopathic Physicians.
Murray, N.D., Michael, and Pizzorno, N.D., Joseph. 2012. New York, NY: Atria Paperback. The Encyclopedia of Natural Medicine.
Despite its name, Swiss chard is not actually Swiss. In fact, it is native to the Mediterranean region and dates back to at least the fourth century B.C., when it was prized by the ancient Greeks, and later the Romans, for its medicinal properties. A leafy green vegetable, Swiss chard boasts an exceptionally impressive variety and concentration of health-promoting minerals and nutrients, including vitamins C, E, A and K, manganese, zinc, calcium, potassium, magnesium, fiber and protein. It is also an excellent source of phytonutrients, including a variety of some three dozen or more carotenoids and flavonoids, evident in the vibrant red, purple and yellow pigments of chard's stalks and veins. On the whole, this "superfood" offers extensive antioxidant and anti-inflammatory benefits, supports the nervous system, eye and bone health, helps prevent oxidative stress and helps regulate blood sugar in a variety of ways. Studies of Swiss chard have revealed this vegetable's unique blood-sugar regulating benefit, which comes from one of its premiere flavonoids, syringic acid. This compound inhibits the enzyme alpha-glucosidase from breaking down carbohydrates into simple sugars. For tips on how to select, store and cook with Swiss chard, visit World's Healthiest Foods.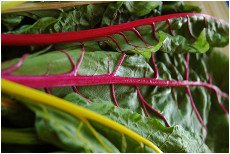 If that weren't enough, new evidence suggests that crimini mushrooms can provide a boost of vitamins D1 and D2, which are instrumental in maintaining a healthy immune system. In fact, crimini mushrooms have proven to be more beneficial to the immune system than their more exotic mushroom counterparts.
Crimini mushrooms also provide an excellent source of selenium, zinc, and manganese critical antioxidant nutrients and vitamins B1, B2, B3 (niacin), B5, B6, and B12, which contribute to better cardiovascular health.
WHEN BUYING, STORING, OR PREPARING CRIMINI MUSHROOMS, FOLLOW THESE TIPS TO GET THE MOST NUTRITIONAL BANG FOR YOUR BUCK:
1. Buy organic. Due to modern agricultural practices, it is important to purchase or cultivate organic mushrooms in order to lessen your risk of ingesting contaminants such as pesticides, heavy metals, and other unwanted substances.
2. Store them properly. How you store your mushrooms is vital to preserving their nutrient content, especially where vitamin D is concerned. To prevent discoloration and hardening, wrap mushrooms in a damp cloth and place them in a loosely closed paper bag, or spread them out in a glass dish and cover them with a moist cloth. Store them in the refrigerator at about 38F (3C). Whichever storage method you use, you'll want to try to restrict surface-to-surface contact among the mushrooms in order to keep them fresh longer. If you need to stack them, be sure to separate each layer with a damp paper towel.
3. Saute and enjoy. The mushrooms should be wiped clean, sliced, and sauteed lightly, making sure not to overcrowd the pan, in order to ensure a golden-brown exterior and moist, succulent interior. Take care not to overcook mushrooms as this will make their nutrient count plummet.
References
Swiss Chard. The World's Healthiest Foods.
SWISS CHARD WITH CHICKPEAS & COUSCOUS
Quick, easy and uber healthy, this nutrient-packed meal is sure to become one of your favorite go-to options for those nights when you just don't feel like cooking. It is also very easy to play around with. Try it with spinach instead of Swiss chard, or substitute almonds instead of pine nuts, or currants instead of raisins. However you prepare it, it's sure to be a hit.
Preparation time: 25 minutes | Serves 4
Lundberg Organic Roasted Brown Rice Couscous
1/2 cup pine nuts
3 tbspn sunflower oil (or coconut)
2 cloves garlic, thinly sliced
2 cups cooked chickpeas (8 hour soak, 2 hours to cook)
2 bunches Swiss chard, stems trimmed
1 tbspn raisins
3/4 tspn Himalayan sea salt
1/2 tspn black pepper
Prepare couscous according to directions on packaging. Meanwhile, toast the pine nuts in a large skillet, over low heat. Shake the pan frequently, until nuts are golden (approx. 3 to 4 minutes). Transfer to a plate. Return the skillet to medium heat, add the oil, and heat for 1 minute. Add the garlic and cook for 1 minute. Add the chickpeas, raisins, chard, salt, and pepper. Cook, stirring occasionally, until the chard is tender, about 5 minutes. Remove from heat. Fluff the couscous with a fork and divide among individual plates. Top with the chard and sprinkle with pine nuts
A root that resembles a little human body complete with two arms and legs, ginseng is one of the most popular herbs in the United States. Ginseng root has been prized in traditional Chinese medicine for thousands of years, and often is combined with other herbs to bring long life, strength and wisdom to anyone who takes it. But not all ginseng is created equal. Asian, Chinese and Korean ginseng are the same plants, however American ginseng is a relative of the Asian varieties. All of these varieties contain ginsenosides, which researchers think may be the root's most active ingredients.
Traditionally, ginseng has been used to support overall health and boost the immune system. Ginseng is also thought to strengthen the body against viruses, and aid in recovery from illness. Although more study is needed, ginseng holds promise in reducing the risk of some types of cancers, slowing down or stopping the growth of tumors, improving symptoms of heart disease, lowering "bad" LDL cholesterol levels, while raising "good" HDL cholesterol levels, lowering high blood pressure and blood sugar levels, increasing alertness, and improving mental and physical performance. It is also widely accepted as helpful in boosting sexual performance. Some studies suggest that it may increase sperm production and motility, as well as decrease erection problems and symptoms of menopause. For adrenal health, ginseng is often utilized as an adaptogen, which is thought to help the body deal with physical or mental stress. Ginseng carries with it a possibility of interaction and intolerance, and may cause nervousness or sleeplessness, especially when combined with caffeine. To avoid complications, consult your Naturopathic Doctor before adding ginseng to your health regimen.
References
Asian Ginseng. National Center for Complementary and Alternative Medicine.
Asian Ginseng. University of Maryland Medical Center.
ELEUTHERO (Eleutherococcus senticosus)
Sometimes referred to as Siberian ginseng, eleuthero is not a true ginseng at all. Like Asian and American ginseng varieties, eleuthero is thought to stimulate the immune system and help to lower blood sugar levels. It has traditionally been used to prevent colds and flu, support cognition and alertness, and to increase energy, longevity, and vitality.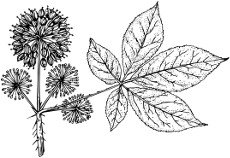 Eleuthero is an "adaptogen," which is thought to help the body cope with either mental or physical stress. Unlike true ginsengs however, eleuthero has different active ingredients, including eleutherosides and polysaccharides. Eleuthero root is woody, brownish, wrinkled and twisted, and is available as liquid, solid extracts, powders, capsules, tablets, and as dried or cut root for tea. It is often combined with other herbs and supplements to treat fatigue and cultivate alertness. Similar to other herbs like rhodiola, licorice, ginkgo, ashwagandha and Holy Basil, eleuthero may help manage cortisol distribution in the body and benefit adrenal health. Although this herb is generally considered safe, it could trigger side effects and interact with other herbs, supplements or medications. Be sure to talk to your Naturopathic Doctor before taking eleuthero.
References
Siberian ginseng. University of Maryland Medical Center.
Eleutherococcus senticosus. NYU Langone Medical Center.
Stress is a common occurrence in today's fast-paced modern world and stress management is a necessary skill. Those who learn and incorporate effective stress management into their daily routine live healthier, more peaceful and joyful lives. This includes learning to identify problems and implement solutions. Figure out what triggers your stress. When, or in which situations, do you experience the most stress? Consider the obvious stressors such as job pressures, relationship problems and financial difficulties. Also consider daily hassles, such as commuting and waiting in lines.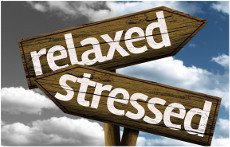 Once you have identified your stress triggers, think about coping strategies such as focusing on an aspect of the situation that you can control, or taking up an activity which focuses on relaxation. Deep breathing, massage, tai chi, yoga, mindfulness in meditation and being in nature are some of the most common stress management activities. When choosing a relaxation technique, consider your specific needs, preferences, fitness level, and the way you tend to react to stress. Relaxation requires practice. Start with 10 minutes a day, and work your way up to 20 minutes a day of practice. Whatever activity you choose, it is important to remember that relaxation is a mentally active process that should leave your body relaxed, calm, and focused. The right relaxation technique will resonate with you, fit your lifestyle, and focus your mind. You may even find that alternating or combining different techniques will keep you motivated and provide you with the best results. Try a few and stick with what works best for you.
References
Stress Relief. Mayo Clinic.
Relaxation Techniques. Mayo Clinic.
Types of Relaxation Techniques. Mayo Clinic.
Relaxation Techniques for Stress Relief. HelpGuide.org.
The information offered by this newsletter is presented for educational purposes. Nothing contained within should be construed as nor is intended to be used for medical diagnosis or treatment. This information should not be used in place of the advice of your physician or other qualified health care provider. Always consult with your physician or other qualified health care provider before embarking on a new treatment, diet or fitness program. You should never disregard medical advice or delay in seeking it because of any information contained within this newsletter.
Become an educated consumer with our Indigo Blogs and prevent dis-ease.
Our Doctors have been featured in: