Medicine is evolving and so are we. We understand that a seven-minute doctor visit is not enough time to make an accurate diagnosis of what is happening inside your body. It is clear that a better solution exists outside of conventional medicine. Despite an increase in studies and procedures, people are getting sick at an increasing rate. We understand how important it is to choose the right practice for you.
At IIHC we use the most advanced practices and research to get you well. When given the right tools, the body has an innate ability to heal itself. There is a reason why many are going towards alternative medicine – it works! With our wisdom and your knowledge, we will find the best solution for you, together.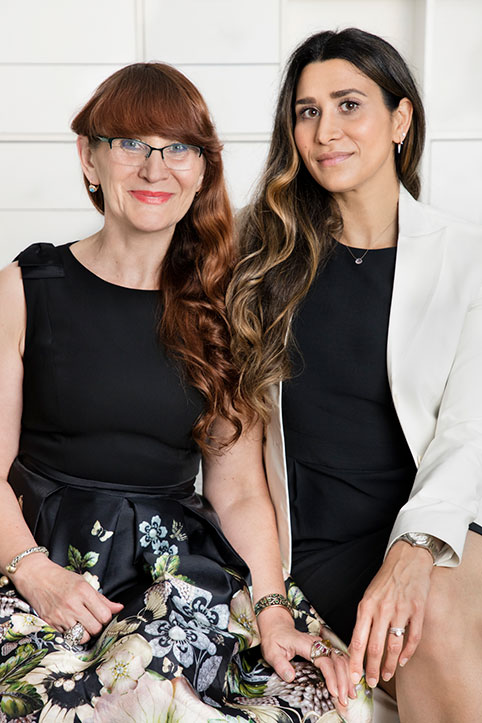 Our practitioners have studied in conventional, integrative, functional and naturopathic medicine. Through decades of practicing medicine and treating thousands of patients with all types of illnesses we have perfected a method to get you functioning at your best. We believe in thriving, vibrant health, not just the absence of dis-ease. Achieving this quality of health, improves all aspects of your life.
Through natural, non-toxic and highly effective modalities, our philosophy is to first do no harm. Our role is to help the body's natural ability to heal itself by discovering, treating and removing the cause. We believe in educating, empowering and motivating you to take responsibility for your own health. We believe prevention is the best medicine. As naturopathic medical doctors, we are preventative medical specialists. With our highly acute diagnostic skills we are able to save you time, money and uncertainty.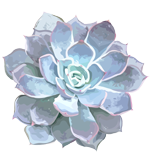 We integrate conventional western medicine with natural and alternative medicine to care for your mind, body and spirit. Integrative Medicine is patient-centered and assesses the whole body- physical, emotional, mental, social, spiritual, and environmental influences. When necessary, we can prescribe conventional medicine and treatments.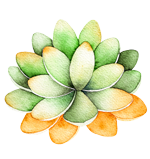 We focus on the underlying cause of your dis-ease rather than treating your symptoms. Naturopathic medicine is tailored to the patient and emphasizes prevention and self-care. It celebrates nature's healing powers and utilizes the most natural remedies and therapies to treat illness and promote wellness.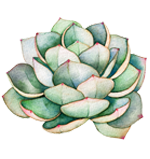 We evaluate every system in your body to understand your individual genetic, biochemical, and lifestyle factors. We use this information to create a unique and individualized treatment plan for every patient. By addressing the root cause, rather than symptoms, we are able to identify the complexity of dis-ease.
THE WAY WE PRACTICE MEDICINE IN 6 STEPS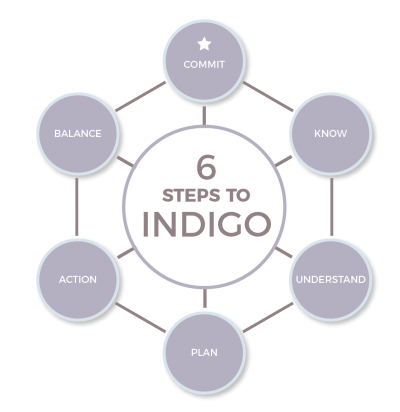 COMMIT. Commitment is the first and most important step. To truly heal, you must be committed to getting better and doing what it takes to reach your health goals. The journey to health and well-being is not perfect and there is more than one way to get there. There may be several road bumps along the way, each providing learning and feedback. Commitment is your foundation that will help you get through these challenges.
KNOW. To know what is going on in your body, what you are going through and the root cause of your dis-ease is the next step. We inspire you to connect to yourself by listening to your body. We help you decipher what your body is revealing and why. We also get to know your lifestyle and how it is contributing to your health condition. Each person is unique and requires a specific way of healing for them.
UNDERSTAND. In this step we perform advanced laboratory testing to understand the conditions that we know are going on and also the ones we are unable to see. Through these in depth studies we are able to understand what is going on in your microbiome, any vitamin and mineral deficiencies, hormone imbalances and much more. Now we have a better understanding and clear picture of your health.
PLAN. Once we know and understand the issues plaguing your body, we formulate a unique treatment plan that suits you and your lifestyle. We work very closely with you to decide the best plan of action for you. Everyone has his or her own unique circumstances and we make sure to create the best plan to get you on your healing journey.
ACTION. One of the most important steps where you have the most control is taking action with your plan. Through close interaction and modification, we guide you based on your feedback and questions. We empower our patients to stay strong and stick to the plan, as this is the step we see the most roadblocks. We understand that change takes time and that our minds are naturally resistant to change. That's why we give you the support and encouragement that you need.
BALANCE. Maintaining balance in a healthy lifestyle is key. As being healthy becomes your default, there will be days you stray off your path. After investing time and energy into your health, it is important to continue to check in to prevent losing what you've gained. Continue the process, balance extreme highs and lows, and live a healthy, happy life. We are here for you every step of the way.
Your life can be filled with vitality at every moment regardless of your age. We believe in empowering you to have thriving, vibrant health, not just the absence of dis-ease. Achieving this quality of health, improves all aspects of your life.
It is our duty to provide our community with superior delivery of evidence based natural health services and education, while giving back to humanity. We are doing our part to leave earth a better place for our future generations by influencing thriving health for thousands of people and we want you to be one of them.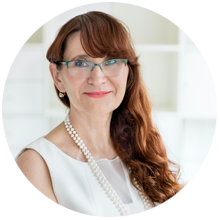 SNEJANA SHARKAR, RND, FNP, ACNP
With over 20 years of medical experience, Snejana Sharkar is an excellent health care provider who has dedicated her life to medicine and patient care. With a long history of working in hospitals to later studying Naturopathic and Functional Medicine, she is the foundation of Indigo and will find the best solution for you. She finds special interest in thyroid irregularities, Lyme disease, hormonal imbalances, adrenal fatigue, gastrointestinal diseases, and immune system imbalances as seen with patients who are diagnosed with cancer.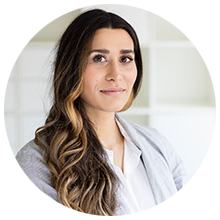 Dr. Isabel Sharkar, NMD, is co-founder of Indigo Integrative Health Clinic in Washington, D.C., a thriving clinic that has been serving the local community in health restoration and body optimization for over a decade. Being in constant pursuit for truth and healing Dr. Isabel graduated in 2011 from Southwest College of Naturopathic Medicine as a Doctor of Naturopathic Medicine.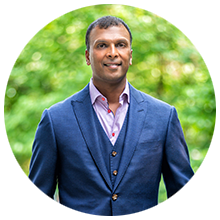 DIVA NAGULA, D.O., DABPMR
Dr. Diva Nagula is a board-certified physician and has extensive knowledge and training in Integrative and Functional Medicine. Dr. Nagula grew up in Alexandria, Virginia. His interest in medicine developed at an early age when he decided to follow in his father's footsteps.
Recently, Dr. Nagula completed training in Integrative Medicine under the renowned Dr. Andrew Weil. Since his training, he has become passionate about practicing medicine that focuses on treating the root cause of diseases.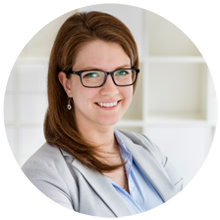 SARAH DOOLEY, FRONT OFFICE MANAGER
Sarah is passionate about Functional Medicine and truly understanding the root causes of illnesses and diseases. Realizing conventional medicine ignores the basic fundamentals like diet and nutrition, she is dedicated to her development in Functional Medicine and healthy living. Sarah has her Masters Degree in Human Nutrition and Functional Medicine from the University of Western States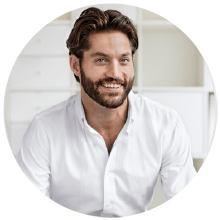 Greg is tying in the spiritual and physical aspect to Indigo Integrative Health Clinic, as well as being the marketing guru and alliance builder. He has studied plant medicine and ancient ways of healing for the past decade and is a strong believer in the power of plants to heal man's ailments to align the person to the highest version of themselves. With 20 years of physical training experience, Greg believes Qi Gong is the most comprehensive exercise for the mind, body and soul. Greg is currently offering Sphinx Code sessions to help you understand yourself on a soul level and align with your true purpose.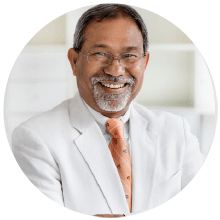 Rouf has been an integral and foundational part of Indigo Integrative Health Clinic from the very beginning. He is the original office manager and keeps everything and everyone functioning to the best ability. You may see him wandering around the office with a big smile on his face making sure everybody is happy and taken care of. Rouf's passions include finance and traveling to new destinations.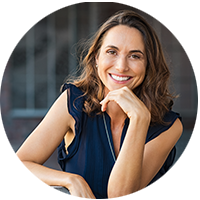 "Dr. Sharkar is knowledgeable, kind and takes the time to really figure out what's going on with you from a holistic perpsective. I moved away from DC and still go back to the clinic to get treated or pick up more supplements whenever I'm in town. I couldn't praise Indigo more!"
Zainab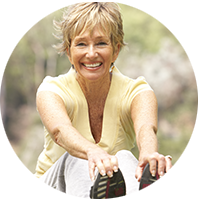 "Indigo Health is where you want to go if you would like a natural approach to your healthcare. Dr. Sharkar spends a great deal of time with you to come up with a plan to improve your health with natural supplements as well as traditional medicine. She is extremely caring and knowledgeable. Indigo Health is "concierge medicine" at it's best!"
Candace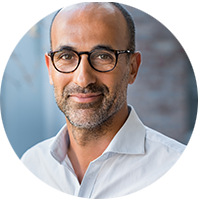 "Great experience and very knowledgable staff. Will definitely be coming back for a follow up."

Robert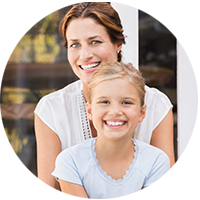 "Grateful to have found Dr. Sharkar. She is a kind, compassionate and caring doctor. Both my daughter and I are patients at the health clinic. Highly recommend this practice if you are seeking a medical provider who is very adept at getting to the root problem."
Cathy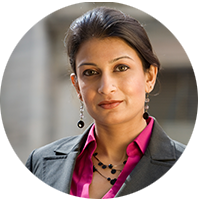 "Dr. Sharkar gave me back my life. I had done everything I could think of, or learn about, to heal myself from multiple health conditions and had reached a dead end. We found her at a health and healing fair in the Washington DC area. She told us that she had a lot of experience healing thyroid conditions, as she had healed herself. This is what I needed to hear and gave me hope.
Dr. Sharkar and her staff are amazing, caring, supportive and responsive. Even during my most difficult moments on this journey of healing, I never felt alone. I knew that I could reach out to her for guidance and assistance. My body is healthier now than it has been since I was in utero, and it is to Indigo Integrative Health that I offer my deepest gratitude for this transformation. Thank you!"
Basenji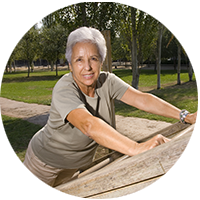 "Dr. Sharkar at Indigo Integrative Health Clinic is amazing! It has been great to see someone who is extremely knowledgeable and works to address whole body health. I feel she truly listens to me and addresses all of my questions. I am very happy to have found her!
Kathryn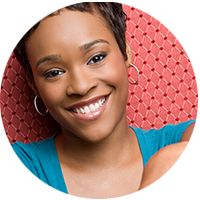 "Working with Indigo is the best decision I have ever made for my health! After years of seeing Specialists who continued to tell me I was healthy, despite my symptoms, I found Indigo and a Dr. who was willing to find the source of my issues. I was quickly diagnosed and treated with natural supplements and lifestyle changes that worked. I started seeing improvements in my blood-work immediately and steadily until my tests were within normal range. Dr. Sharkar and her team are very thorough, effective, and kind. I am now healthier and have more energy than I have had in 12 years and will continue to work with Indigo to maintain my health. "
Cayce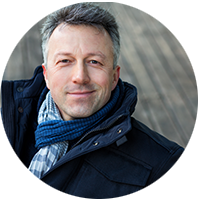 "This place is amazing. I do IV therapy there and it has changed my life!"
Chris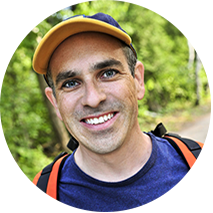 "This was a great experience with very personal and knowledgeable staff and doctor. I will definitely be returning for a follow up and recommend this clinic to anyone interested in getting to the bottom of their health issues. It was great to get looked at from a holistic approach rather then just masking the symptoms. "
Robert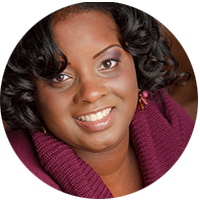 "I've been to many doctors in my life and finally, Dr. Sharkar has actually helped me to improve my health. It has been the best investment I've ever made and I'm very happy to have such a great and caring doctor. The best part is that everything is natural and it actually works. "
Eugenia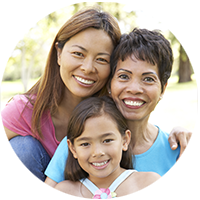 "My daughters and I see Dr S Sharkar. We have been patients for over a year and I can honestly say that Dr Sharkar has ALWAYS been there for us. She is a caring, honest, intelligent, experienced professional. She never hurries an appointment and she treats you as an equal, incorporating your views and research into her plan. She is very systematic and uses the highest quality diagnostic companies and supplements. Because she is a highly experienced Nurse practitioner and a Naturopathic practitioner she can give Intravenous therapies and can also support her holistic therapies with conventional medicine and tests that are covered by insurance. We have complicated health challenges and she is well able to support us with these. Our ages range from 4-50, so all are welcome! She has a lovely sense of humor and is a pleasure to visit. I highly recommend Indigo Integrative Health Clinic."
Deirdre
After years of struggling with fatigue and ups and downs in my mood, I decided to try the NAD+ Brain Restoration at Indigo. I was especially hopeful about this treatment because I am preparing to start a graduate program which I know will require my full energy, attention and focus. I am so pleased to report that after receiving this treatment I have improved on a number of levels. I am feeling more energized throughout the day and my mood has improved. I feel like I have more mental stamina and clarity to complete all of my daily responsibilities, which before had felt like they required so much more effort mentally and physically. I am thankful that I was able to address and improve on these concerns with a natural approach! Thank you Indigo!
Sarah B
Become an educated consumer with our Indigo Blogs and prevent dis-ease.
Our Doctors have been featured in: