We believe in empowering you to develop a better relationship with your body. Your commitment combined with the right treatment plan will give you the best results.

INTERESTED IN BECOMING A PATIENT?
All your questions are answered here! Please read the A New Health Journey PDF to learn about how we practice and what to expect as a patient.
YOUR HEALTH IS AN INVESTMENT
APPOINTMENTS, FEES AND POLICIES

YOUR INITIAL VISIT
Every person has an image of optimal health and well-being. Our intention is to discover your best self and guide you along your unique path of healing. We begin with addressing and removing any obstacles to cure. During your initial 90-minute virtual visit we will assess your health, past medical history and goals. Lab tests are recommended to establish a definitive diagnosis and guide treatment. You will be asked to fill out extensive health questionnaires to help guide us through your medical history.

NEW PATIENTS WITH CHRONIC DISEASES (LYME, CANCER, AUTOIMMUNE)
Chronic disease visits take a longer time to review and evaluate. Going through years of history requires time. Clients deserve undivided time and attention when evaluating their sensitive information, which is why we allot 2 hours for such visits. For such cases, please schedule the appropriate appointment, "Initial Visit Chronic Diseases." Length of appointment will be determined by our staff's assessment of your health history.

MEDICAL RECORDS RELEASE
You will be able to access all of your labs and diagnostic tests that are performed at Indigo through our Patient Portal. You are responsible to keep your own health records to share with other health care providers. Indigo will not be responsible for faxing and copying your records at a short notice and we may not be able to honor your request. A service charge may apply.

CANCELLATION POLICY
All patients are required to provide a valid credit card in order to schedule any appointment. If you fail to cancel your appointment within 48 hours, you will be charged the full fee of the appointment.

E-MAIL SERVICE POLICY
Our practitioners are unable to answer personal medical questions via e-mail. All communication will be done through the Patient Portal's secure messaging. If you have a specific question regarding your protocol or another health matter, a Follow-Up visit may be needed.


LAB TESTING
Any labs performed at Indigo will have a lab draw processing fee. You are required to come back for a follow-up visit to discuss your results for any labs you perform with our practitioners at Indigo. Results will not be released to you without a Follow-Up consultation. Please understand this prior to lab testing with us.

INSURANCE REIMBURSEMENT
Indigo does not provide insurance billing services. At the end of your visit, you will find your Encounter Form in your Patient Portal. It is an itemized receipt with all of the appropriate insurance codes necessary to submit your claims for reimbursement. Our Naturopathic doctors are currently not preferred providers for any insurance company. Many insurance companies cover our visit fees as "Out of Network" providers, and the reimbursement will vary according to your specific contract. Medicare will not reimburse for services rendered by our providers.
Please note that Indigo does not accept insurance checks (3rd party). Indigo does not interact with insurance companies for billing or to pre-authorize for compounding medicines or pharmaceuticals. If absolutely needed that one of our practitioners is required to discuss your case with a provider at your insurance company, a billable fee will apply.

PAYMENT POLICY
Payment is due at each visit. Visits are based on time spent with patient and complexity of visit. Visit fees are subject to change accordingly.

PARKING
Available either outside at the parking meters or inside our building's garage. Parking validation is unavailable. If parking by meters, please read signs carefully to avoid being towed.

READY TO BECOME A PATIENT?
Download the Your Health Investment PDF here and learn about our fees, how we practice and what to expect as a patient. All your questions answered.


WHAT WE TREAT
Acne, Eczema, Psoriasis & other Skin Conditions

Anti-Aging & Healthy Aging

Cancer & Cancer Prevention

Chronic Diseases & Infections

Diabetes, Pre-Diabetes, Insulin Resistance, Metabolic Syndrome

Fatigue & Chronic Fatigue

Heart Health (Atherosclerosis, High Blood Pressure, High Cholesterol, Palpitations)

Insomnia & Sleep Disorders

Men's Health (Prostatitis)

Respiratory Conditions (Asthma, Bronchitis, Emphysema, COPD)

Women's Health (Infertility, PCOS, PMS)
OUR SERVICES
Cancer & Cancer Prevention

IST (Immune Support Therapy)

Treatment & Monitoring of Acute & Chronic Conditions
SPECIALTY LABS
Laboratory & Functional Lab Services
True wellness is more than the supplements you take and the food you eat. True wellness feeds your mind, body and soul. We want you to thrive in all areas of your life. To help guide you on your journey, we have compiled the following resources.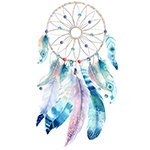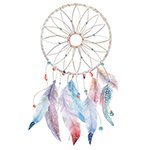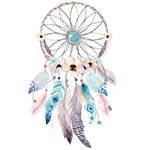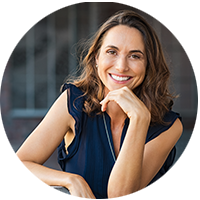 "Dr. Sharkar is knowledgeable, kind and takes the time to really figure out what's going on with you from a holistic perpsective. I moved away from DC and still go back to the clinic to get treated or pick up more supplements whenever I'm in town. I couldn't praise Indigo more!"
Zainab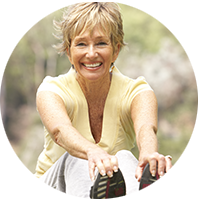 "Indigo Health is where you want to go if you would like a natural approach to your healthcare. Dr. Sharkar spends a great deal of time with you to come up with a plan to improve your health with natural supplements as well as traditional medicine. She is extremely caring and knowledgeable. Indigo Health is "concierge medicine" at it's best!"
Candace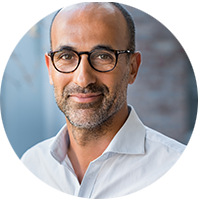 "Great experience and very knowledgable staff. Will definitely be coming back for a follow up."

Robert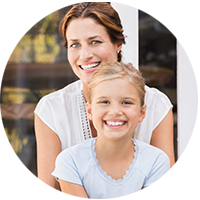 "Grateful to have found Dr. Sharkar. She is a kind, compassionate and caring doctor. Both my daughter and I are patients at the health clinic. Highly recommend this practice if you are seeking a medical provider who is very adept at getting to the root problem."
Cathy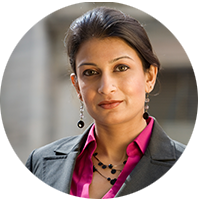 "Dr. Sharkar gave me back my life. I had done everything I could think of, or learn about, to heal myself from multiple health conditions and had reached a dead end. We found her at a health and healing fair in the Washington DC area. She told us that she had a lot of experience healing thyroid conditions, as she had healed herself. This is what I needed to hear and gave me hope.
Dr. Sharkar and her staff are amazing, caring, supportive and responsive. Even during my most difficult moments on this journey of healing, I never felt alone. I knew that I could reach out to her for guidance and assistance. My body is healthier now than it has been since I was in utero, and it is to Indigo Integrative Health that I offer my deepest gratitude for this transformation. Thank you!"
Basenji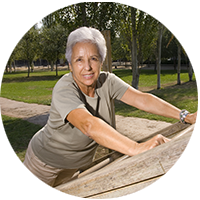 "Dr. Sharkar at Indigo Integrative Health Clinic is amazing! It has been great to see someone who is extremely knowledgeable and works to address whole body health. I feel she truly listens to me and addresses all of my questions. I am very happy to have found her!
Kathryn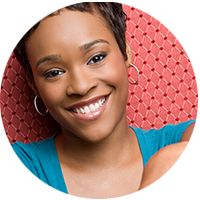 "Working with Indigo is the best decision I have ever made for my health! After years of seeing Specialists who continued to tell me I was healthy, despite my symptoms, I found Indigo and a Dr. who was willing to find the source of my issues. I was quickly diagnosed and treated with natural supplements and lifestyle changes that worked. I started seeing improvements in my blood-work immediately and steadily until my tests were within normal range. Dr. Sharkar and her team are very thorough, effective, and kind. I am now healthier and have more energy than I have had in 12 years and will continue to work with Indigo to maintain my health. "
Cayce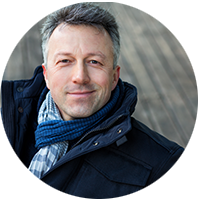 "This place is amazing. I do IV therapy there and it has changed my life!"
Chris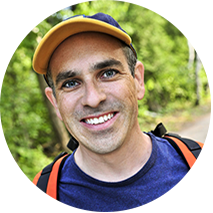 "This was a great experience with very personal and knowledgeable staff and doctor. I will definitely be returning for a follow up and recommend this clinic to anyone interested in getting to the bottom of their health issues. It was great to get looked at from a holistic approach rather then just masking the symptoms. "
Robert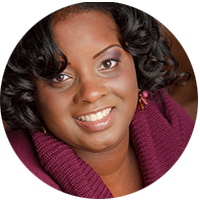 "I've been to many doctors in my life and finally, Dr. Sharkar has actually helped me to improve my health. It has been the best investment I've ever made and I'm very happy to have such a great and caring doctor. The best part is that everything is natural and it actually works. "
Eugenia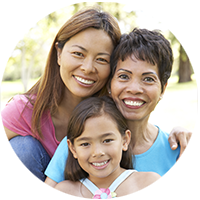 "My daughters and I see Dr S Sharkar. We have been patients for over a year and I can honestly say that Dr Sharkar has ALWAYS been there for us. She is a caring, honest, intelligent, experienced professional. She never hurries an appointment and she treats you as an equal, incorporating your views and research into her plan. She is very systematic and uses the highest quality diagnostic companies and supplements. Because she is a highly experienced Nurse practitioner and a Naturopathic practitioner she can give Intravenous therapies and can also support her holistic therapies with conventional medicine and tests that are covered by insurance. We have complicated health challenges and she is well able to support us with these. Our ages range from 4-50, so all are welcome! She has a lovely sense of humor and is a pleasure to visit. I highly recommend Indigo Integrative Health Clinic."
Deirdre
After years of struggling with fatigue and ups and downs in my mood, I decided to try the NAD+ Brain Restoration at Indigo. I was especially hopeful about this treatment because I am preparing to start a graduate program which I know will require my full energy, attention and focus. I am so pleased to report that after receiving this treatment I have improved on a number of levels. I am feeling more energized throughout the day and my mood has improved. I feel like I have more mental stamina and clarity to complete all of my daily responsibilities, which before had felt like they required so much more effort mentally and physically. I am thankful that I was able to address and improve on these concerns with a natural approach! Thank you Indigo!
Sarah B
Become an educated consumer with our Indigo Blogs and prevent dis-ease.
Our Doctors have been featured in: