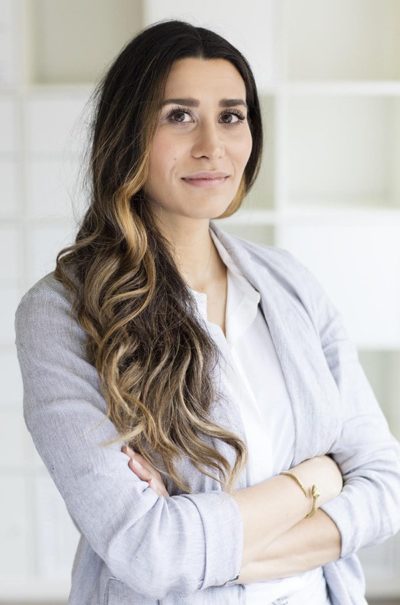 Dr. Isabel Sharkar, NMD, is co-founder of Indigo Integrative Health Clinic in Washington, D.C., a thriving clinic that has been serving the local community in health restoration and body optimization for over a decade. Being in constant pursuit for truth and healing Dr. Isabel graduated in 2011 from Southwest College of Naturopathic Medicine as a Doctor of Naturopathic Medicine.
She is known as a beauty expert and has written for magazines like Harper's Bazaar, Byrdie, Pop Sugar, Psychologies Magazine, Huffington Post, Top Sante, Aspire Skin, Net Doctor, Perfect Wedding, Country Weddings, Vogue, and many more. She has been featured in Modern Luxury, NBC news, the Exhausted Docu-series, and numerous podcasts.
Dr. Isabel is currently training to become a VITA™ Sex, Love and Relationship Coach and VITA™ Female Empowerment and Life Transitions Coach. She is currently offering women private one-on-one coaching sessions. Her desire is for you to see your own magic, and bloom into the most audaciously alive version of yourself. Through embodied sexuality practices, she can help you feel more orgasmic, open your heart to love, feel safety and belonging in your true sexual expression, and build confidence to be your authentic self. Your sensual experience is a doorway to deep transformation at every level of your body and mind. She guides people to find the intelligence of their own bodies and working with her is a process of self-discovery, acceptance, and celebration of all that you are. Email info@consciouscreatress.com to book your free Discovery Call to explore if VITA™ coaching is the right fit for you.
Dr. Isabel stands for the empowerment of female entrepreneurs, lady bosses, and boss babes. Through Creatress CEO Unleashed, Dr. Isabel births the new female archetype, the Creatress, who through healing herself can heal the world from a place of wholeness. You are the ultimate Creatress of your life and the only thing standing in your way from living your wildest dreams is the power of your subconscious mind. The time to ditch burnout, overwhelm, self-sacrifice, and scarcity is NOW. As Conscious Creatresses, we have a calling to leave earth a better place for all generations to come through our unique service all while embodying fun, joy, and pleasure.
Dr. Isabel provides a unique opportunity to female entrepreneurs leading them into full self-expression, through healing the mind-body-soul and connection to their personal power and Source. Download The Feminine CEO Blueprint now and learn how to ignite your energy, joy, and income by unlocking the 3 codes of pleasure, femme power, and embodied self-love to get everything you want… without the sacrifice!
She is also an author of the Amazon-best seller Nourished: Wisdom from Leaders Living in Flow and Fulfillment.
Today Dr. Isabel spends her time building a sustainable boutique healing retreat with her husband. Her special interests include Conscious Lifestyle Consulting™, Body Optimization, unlocking the power of your subconscious mind, bio-hacking retreats for brain and energy optimization, graceful aging, and detoxification.
Become an educated consumer with our Indigo Blogs and prevent dis-ease.
Our Doctors have been featured in: