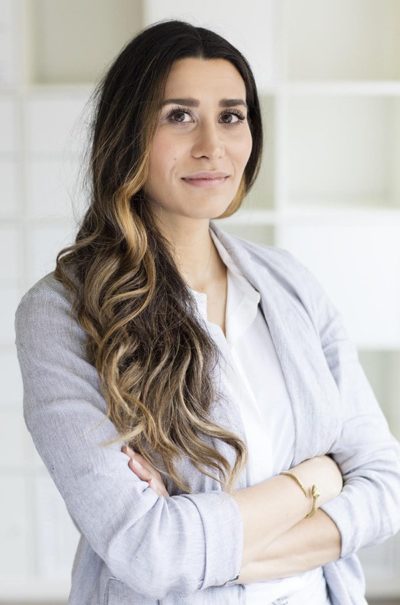 After receiving her B.S. in Biology from George Mason University in Fairfax, Virginia and joining the Georgetown Summer Medical program in Washington, D.C., Dr. Isabel Sharkar was lead to the hot Sonoran desert of Arizona. Being in constant pursuit for truth and healing she graduated in 2011 from Southwest College of Naturopathic Medicine as a Doctor of Naturopathic Medicine. Post graduating from SCNM, Dr. Isabel returned to Washington, D.C. to partner with her mother and best friend, Snejana Sharkar where they founded their brain child Indigo Integrative Health Clinic.
After three years of practice, Dr. Isabel pursued her dream of living part time in London, United Kingdom. There she began writing her first book. With her husband, she founded the company Super Human Earth (SHE), a conscious lifestyle brand. SHE has been a huge inspiration to Indigo and vice-versa. While in London, Dr. Isabel also began collaboration with Sönd Skincare as their beauty doctor. She writes for many beauty magazines and websites on healthy skin, eating for beauty and detoxing from the inside out.
Today Dr. Isabel Sharkar is back in her private practice located in the heart of Georgetown as she plans for construction of her Healing Retreat Sanctuary in Portugal. Her special interests include Conscious Lifestyle Consulting™, Body Optimization, IV Therapy, anti-aging, beauty, regeneration, cleansing and detoxification.
Being a firm believer in the principal, "Let food be thy medicine," Dr. Isabel interned with Lisa Wilson at the Raw Food Institute in 2013, and since then has further developed extensive knowledge in all areas of nutrition. From personal experience as vegetarian, vegan and paleo to pegan (paleo-vegan), ketogenic and mucusless, Dr. Isabel has you covered.
Dr. Isabel's objective is to integrate traditional medicine with the business of conventional living. She firmly believes in empowering her patients through knowledge and education whilst restoring their health in the least aggressive way possible. Provided the right tools, the body has an innate ability to heal itself. Healing is multi-dimensional and must include all aspects of each individual- mind, body and soul. Never underestimate the power of belief.
Dr. Isabel takes great pleasure in intertwining ancient healing practices with western medicine, thus making them more available and accessible to the public. Dr. Isabel is a member of the American Association of Naturopathic Physicians (AANP), District of Columbia Association of Naturopathic Physicians (DCANP) and the American Academy of Ozonotherapy (AAO). Over the years, Dr. Isabel has further trained in ART (Autonomic Response Testing), TMJ Reset, IPT (Insulin Potentiation Therapy) and Mesotherapy.
Become an educated consumer with our Indigo Blogs and prevent dis-ease.
Our Doctors have been featured in: