INDULGE WITHOUT THE BULGE
Oven roasted turkey, corn bread stuffing, green bean casserole, and sweet potato pie. November is a very delicious time of year. With Thanksgiving, Thanksmas, Christmas, and a lot of holiday parties to look forward to, it can be easy to gain weight this time of year. Not to mention that most of our holiday comfort food is full of extra fats, sugars, salts and food allergens that we tend to crave. Below are 5 tricks plus a bonus to get your holiday fix without the holiday pounds that go along with it.
1. Keep it Small. When facing a feast, banquet, or buffet table, choose the smallest plate size possible. This will keep your portion sizes smaller. Scan the table for fruits and veggies first, the raw kind without added sugars, fats, and other ingredients. Try a large helping of these healthier foods. Then scan for your lean proteins such as turkey, chicken, or fish. With the room you have left, indulge in a small portion of one or two of your favorite go-weak-in-the-knees dishes. Try eating these last so that you get to savor the flavor after your appetite has been mostly satiated.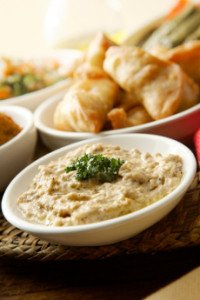 2. 
Don't go Hungry
. Anytime we go without eating for a long period of time, we increase the risk of binge eating. Try to eat several small meals throughout the day, including healthy snacks. In addition to curbing your appetite, this trick helps keep your blood sugar stable and your weight under control. If you have an event to go to, try eating a high fiber snack before attending, such as raw fruits and veggies or even a bowl of oatmeal.
3. Never Start with Sugar. Don't start the day with a high sugar breakfast such as orange juice and banana bread. Spiking your sugar first thing in the morning can increase your food cravings throughout the day. Even though there may be more sweets around the house that tempt you, start with high protein, high fiber foods such as eggs and an oat bran muffin. Save a small portion of your sweet indulgence for the end of a meal as an extra treat.
4. Eat Healthy Sweets. Try swapping your traditional sweets with a healthy variation. Instead of candy, buy fruit. Replace the sugar in holiday cookies with stevia. Avoid the holiday punch bowl. Try drinking tea or water with some fresh fruit thrown in for flavor and sweetness. If you do find yourself indulging in something sweet, combine it with fiber and protein to help keep your blood sugar stable.
5. Get Moving. Try some light exercise after you indulge, like walking, stretching, or some yoga positions. This will help speed up your metabolism, jump start digestion, and get your body using the extra calories. In fact, try to find ways to increase your activity every day. Take the stairs instead of the elevator. Park your car farther out in the parking lot and walk in. Try walking a few laps in the store while doing holiday shopping. Increasing your metabolism with exercise is one of the best ways to counteract the extra calories.
Bonus Tip: Be Careful of Food Allergens. It can be easy to go off our food allergy diets, especially with wheat and dairy, during the holiday season. Going off our food allergy diets can make you feel bloated, inflamed, sluggish, and tired. If you have special food needs, make sure to plan ahead for any festive gathering. Your hosts may not even know what gluten-free means. So, be sure to bring your own healthy variation that you can eat in case there is nothing else available.
From pumpkin pie to scary Halloween jack o'lanterns, pumpkins are a staple this time of year. Adding pumpkin into your family meals can bring some great health benefits. The bright orange color of a pumpkin is an indication that it is full of Vitamin A, beta-carotene, and other carotenoids. These micronutrients are powerful antioxidants that can improve eye health, skin texture, and have cancer fighting properties. Pumpkin is also full of dietary fiber that can help you feel full longer, and help curb cravings during the holiday season.
 Pumpkin is a high source of potassium, making it a great post-workout food. It is also a low allergen food that most people can tolerate well. Don't forget the benefits of pumpkin seeds, either. One serving of pumpkin seeds provides essential nutrients like fatty acids, manganese, tryptophan, zinc, and vitamin E. Research indicates that pumpkin seeds may protect against heart disease, osteoporosis, bladder dysfunction, anxiety, and arthritis. This holiday season, try adding in a pumpkin puree soup, pumpkin bread, a handful of pumpkin seeds, a healthy version of pumpkin pie or even raw pumpkin with your favorite dip. Raw pumpkin is a healthy crunchy and delicious snack!
References
Winter Squash. World's Healthiest Foods.
Pumpkin Seeds. World's Healthiest Foods.
8 Health Benefits of Pumpkin. Huffington Post.
RECIPE: PUMPKIN PUREE SOUP
This high fiber soup is loaded with antioxidants, vitamin A, beta-carotene, mixed carotenoids, and minerals such as magnesium. Top it with roasted pumpkin seeds to add a boost of immune enhancing zinc. Serve warm or chilled throughout the year.
3/4 cup water, divided
1 small onion, chopped
2 cups pumpkin puree (from baked pumpkin)
2 cups unsalted vegetable broth
1/2 teaspoon ground cinnamon
1/4 teaspoon ground nutmeg
1 cup almond or coconut milk
1/8 teaspoon black pepper
1 green onion top, chopped
1/4 cup roasted salted pumpkin seeds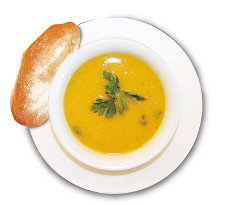 In a large saucepan, heat 1/4 cup water over medium heat. Add onion and cook until tender, about 3 minutes. Don't let onion dry out.
Add remaining water, pumpkin, broth, cinnamon and nutmeg. Bring to a boil, reduce heat and simmer for 5 minutes. Stir in the almond or coconut milk and cook until hot. Do not boil. Ladle soup into warmed bowls and garnish with black pepper, green onion tops, and pumpkin seeds. Serve immediately.
Irvingia is a supplement made from the seeds of the African Mango. It is high in dietary fiber and used as a weight loss supplement. It has been studied in connection with obesity and has been shown to decrease body weight, body composition, blood pressure, and blood lipid levels. After 30 days of taking 3 grams per day in divided doses, participants lost an average of 5 – 10 pounds in their stomach, waist, and thigh areas. They also experienced lower blood pressure and lower lipid counts than the placebo group. Clinical evidence is suggesting that the fiber may help slow down the absorption of dietary sugar, helping to stabilize blood sugar levels.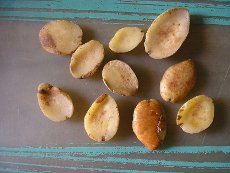 They also experienced lower blood pressure and lower lipid counts than the placebo group. Clinical evidence is suggesting that the fiber may help slow down the absorption of dietary sugar, helping to stabilize blood sugar levels. This can help with weight loss. Fiber also helps you feel full longer, which helps to satiate appetite. It is a supplement worth asking your Naturopathic Doctor about, especially during the holiday season when it is so easy to gain a few pounds.
References
Judith L Ngondi, Julius E Oben, and Samuel R Minka. The Effect of Irvingia Gabonensis Seeds On Body Weight and Blood Lipids of Obese Subjects in Cameroon. Lipids Health Discussion 2005 (4): 12.
Of all the many kinds of tea, green tea contains the greatest concentration of phytonutrients. In fact, those who drink 5 cups of green tea a day have a significantly lower risk of dying from any cause including heart disease, cancer, stroke, and diabetes. In fact, the health benefits of green tea have been exceptionally well-studied by the research community. Some of the highlighted health benefits include: protects the heart in numerous ways, prevents strokes and heart attacks by reducing blood clots and thinning the blood, minimizes damage when there is a heart attack and speeds recovery of damaged tissue, lowers blood pressure and prevents hypertension. It helps protect the body from cancer, especially prostate, ovarian, and colorectal cancer.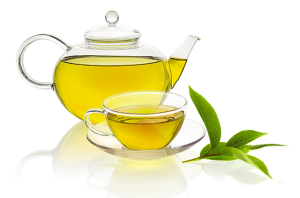 which is typically done at temperatures at least twice that of the normal body temperature –deactivates the enzymes contained in your once-living foods. Because of their high potential for bacterial contamination, you should continue to cook most animal foods, and rely on fresh, raw plant foods to provide your greatest supplementary source of digestive enzymes. Supplementing your own digestive enzymes with those from fresh, raw plant foods is a great way to boost your health throughout the year, especially during the holidays when fatty and sugary foods tend to take over. Before adding new supplements to your diet, check with your Naturopathic Doctor to get the right formulation for your health.
References
Green Tea. World's Healthiest Foods.
In Zen Buddhism, walking meditation is called kinhin. In this type of meditation, you walk with a slow and steady rhythm, placing one foot slowly in front of the other, usually walking in a small circle. You focus your mind on the movement of your body as you deliberately place each foot down on the ground. Feel the pressure as it shifts from the back to the front of your foot. Clear your mind of the days events, and simply focus on walking in a rhythmic, slow pattern. This type of meditation will slow your thoughts and brain wave patterns until you feel very relaxed and centered. It is also a wonderful way to exercise during the harsh winter months because it can be done inside.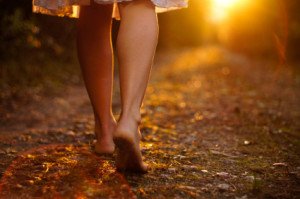 Try a walking meditation when you are too restless for a sitting meditation, when you feel anxious, stressed, or if you have a tendency to fall asleep while trying to meditate.
References
Walking Meditation. Wildmind Buddhist Meditation.
Become an educated consumer with our Indigo Blogs and prevent dis-ease.
Our Doctors have been featured in: